Book by Laurel Durning-Hammond
Music & Lyrics by Alex Ratner
Kentucky, 1929-30. Driven by an acoustic folk-infused score, Stone and Sparrow follows one family's earth-shattering move from the Southern Appalachian Mountains to a coal mining town on the eve of the Great Depression. After James and Mae Sloane trade their homestead for a new lease on life in Marrowbone, their daughters Sary and Orlena and adopted son Ward must reconcile newfound independence with greater family responsibility. As Sary falls in love, Orlena ascends to the position of assistant schoolteacher and Ward descends deeper into the mines, Marrowbone quietly hurtles towards the brink of collapse.
STONE AND SPARROW in Concert
September 10, 2018 | Feinstein's/54 Below
CAST
Orlena - Hannah Elless
Ward - Ryan Vona
Sary - Deidre Thompson
Mae - Danette Holden
James - Michael McCoy
George - Jimmy Brewer
Elliott - Christian Probst
Late afternoon on an autumn day in the mountains. Orlena helps her blind younger sister Sary shell walnuts as they sing a refrain based on the birdsong of the sparrow.
Sheet music for "Birdsong" is available HERE at ContemporaryMusicalTheatre.com
Orlena grapples with her parents' life-changing decision to sell the homestead, looking back on years of hardship and ahead to an exciting but unknown future in Marrowbone.
Sheet music for "Beyond Words" is available HERE at ContemporaryMusicalTheatre.com
Newly promoted to foreman in the coal mines, Ward is uncertain how to repair his relationship with Orlena, taking comfort in the similar uncertainty of his life in the mines.
Sheet music for "Feelin' Our Way" is available HERE at ContemporaryMusicalTheatre.com
A few weeks after Sary meets fifteen-year-old Elliott Bailridge and the two connect over a shared love of music, they express their thankfulness for finding one another.
Sheet music for "You Make Me Want to Sing" is available HERE at ContemporaryMusicalTheatre.com
When George Dalton, Marrowbone's upper-class schoolteacher, surprises his new assistant Orlena with a box of literature delivered from his home in Boston, the two secretly thrill to their budding romance.
Elliott begins work in the coal mines, eager to prove to James that he can provide for Sary. Struck by Elliott's determination, Ward resolves to finally take action with Orlena.
Months after the Depression ravages Marrowbone, Ward dies in a mine accident following an angry exchange with Orlena; though Sary, Mae and Orlena mourn together, Orlena struggles to find closure.
When Ward is killed in a mine accident, Orlena makes the choice not to leave for Boston with George, the Marrowbone schoolteacher, but to stay for her family and students.
Sheet music for "Horizon Line" is available HERE at ContemporaryMusicalTheatre.com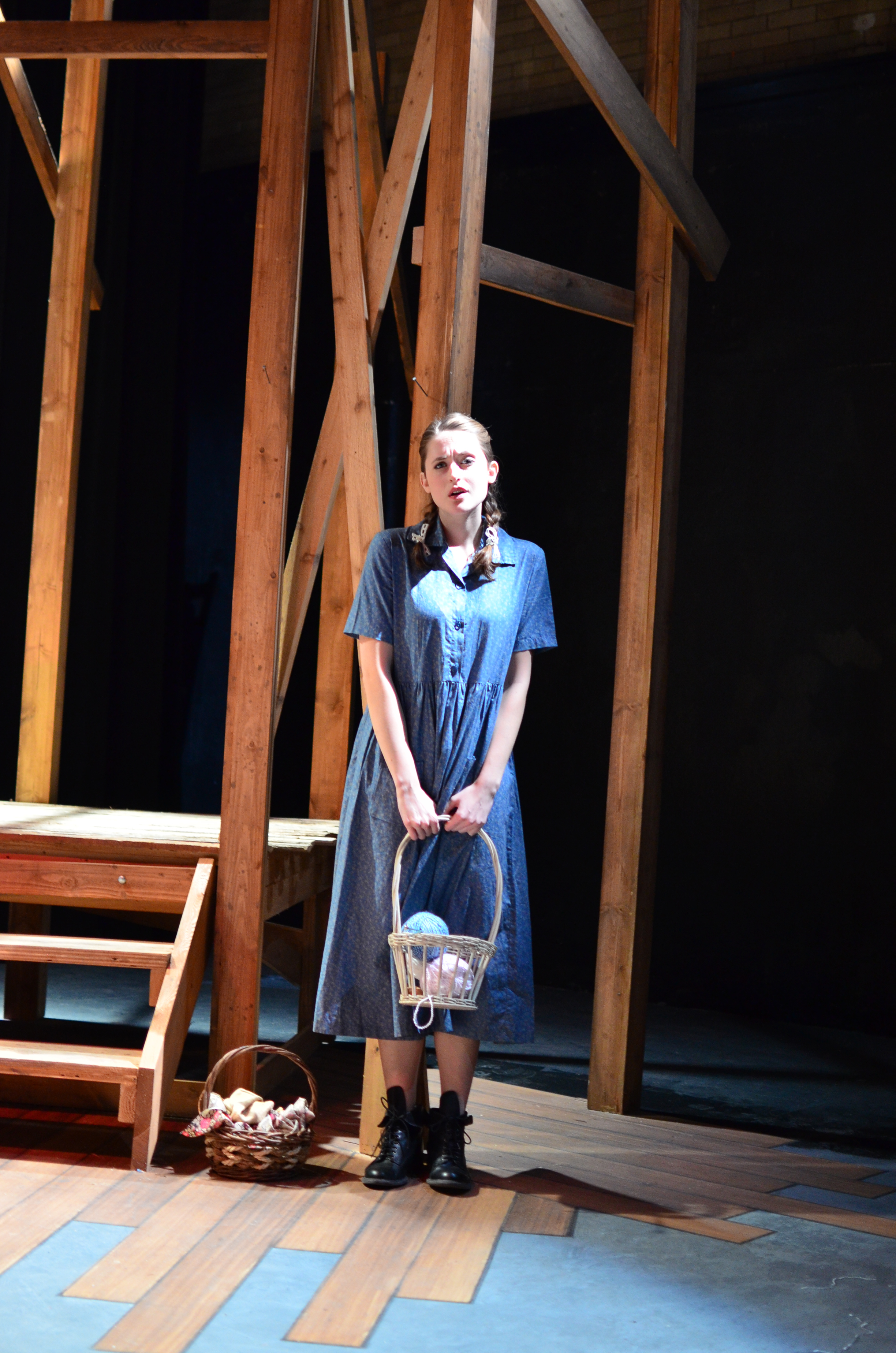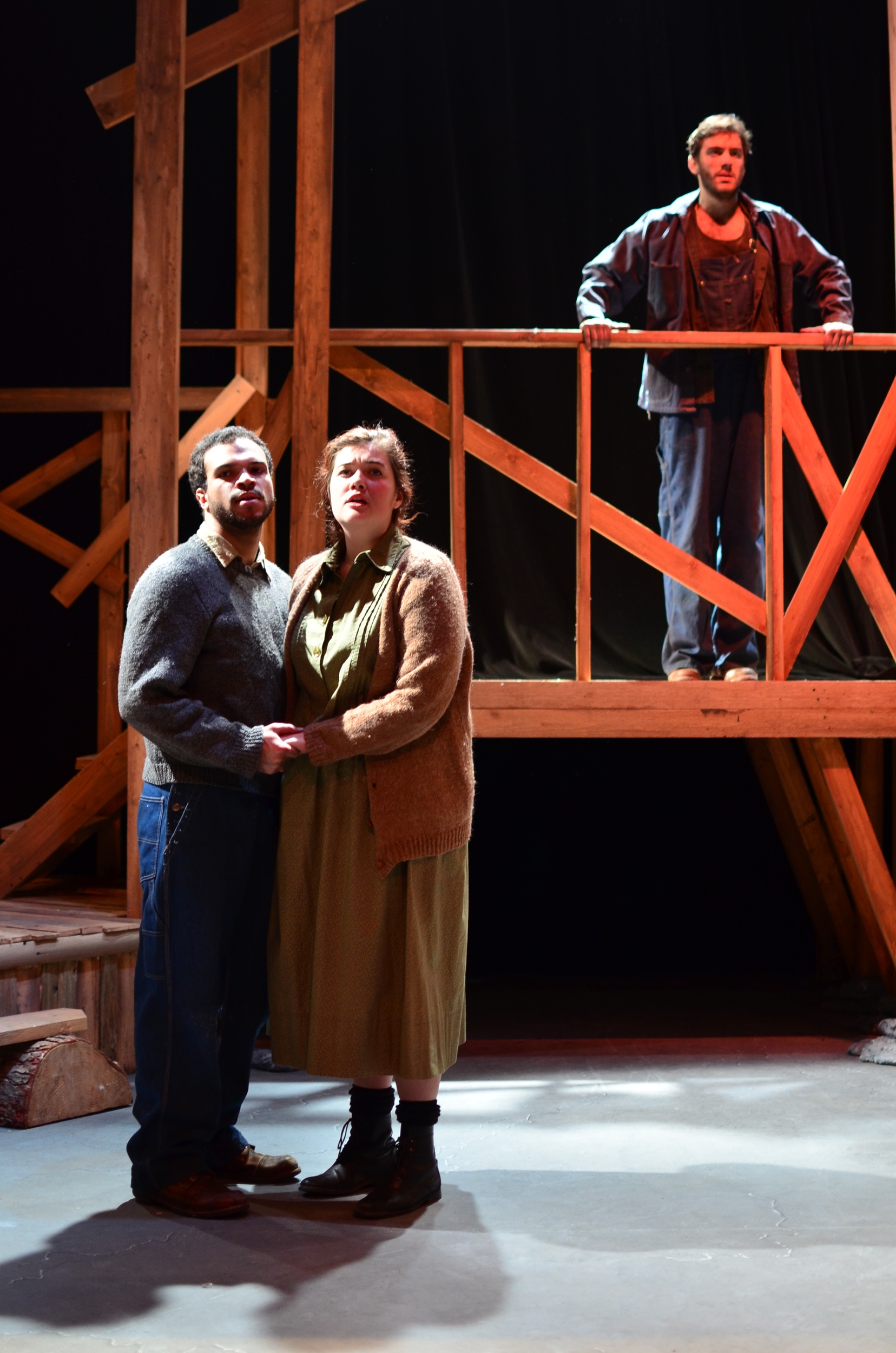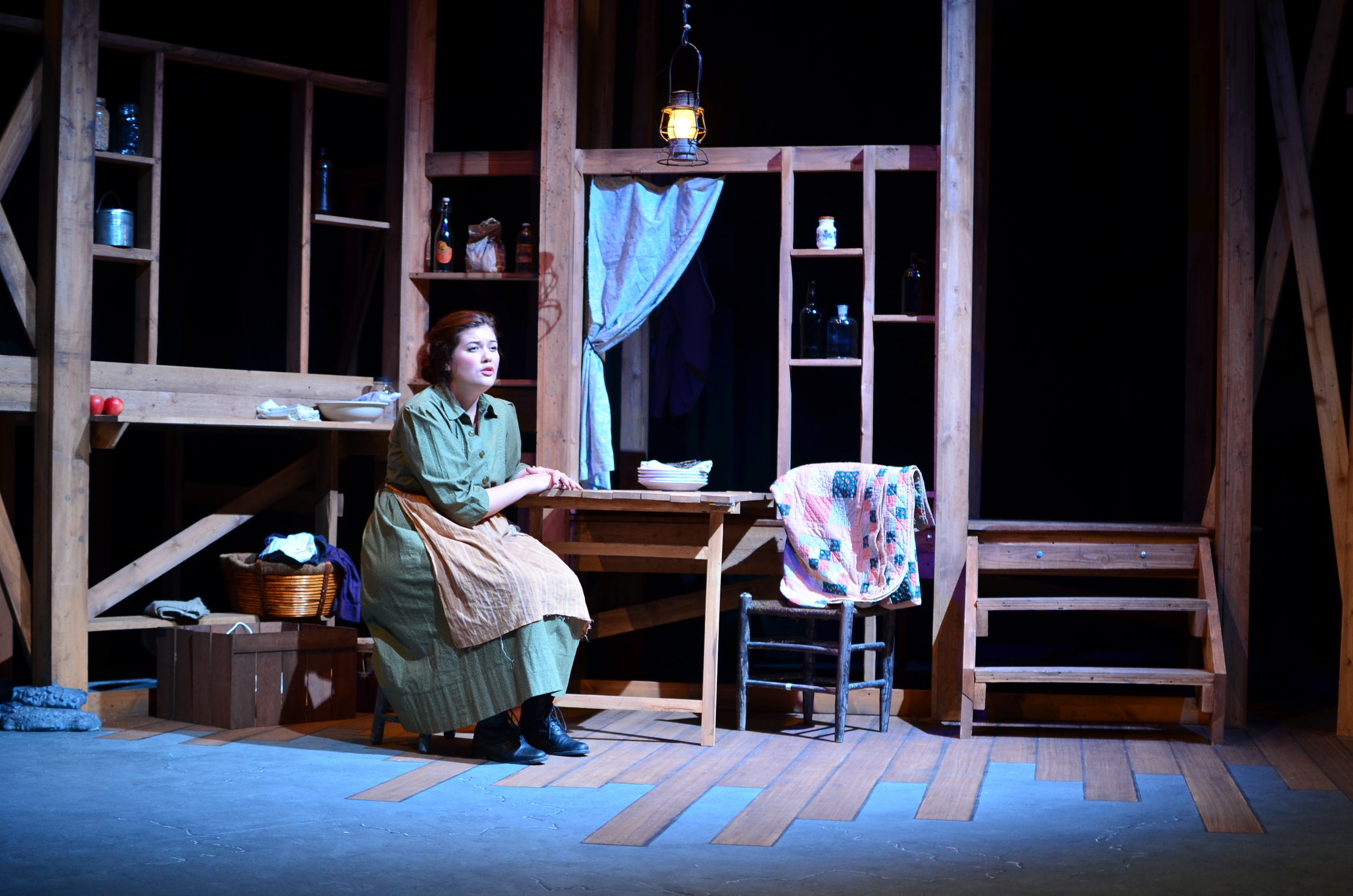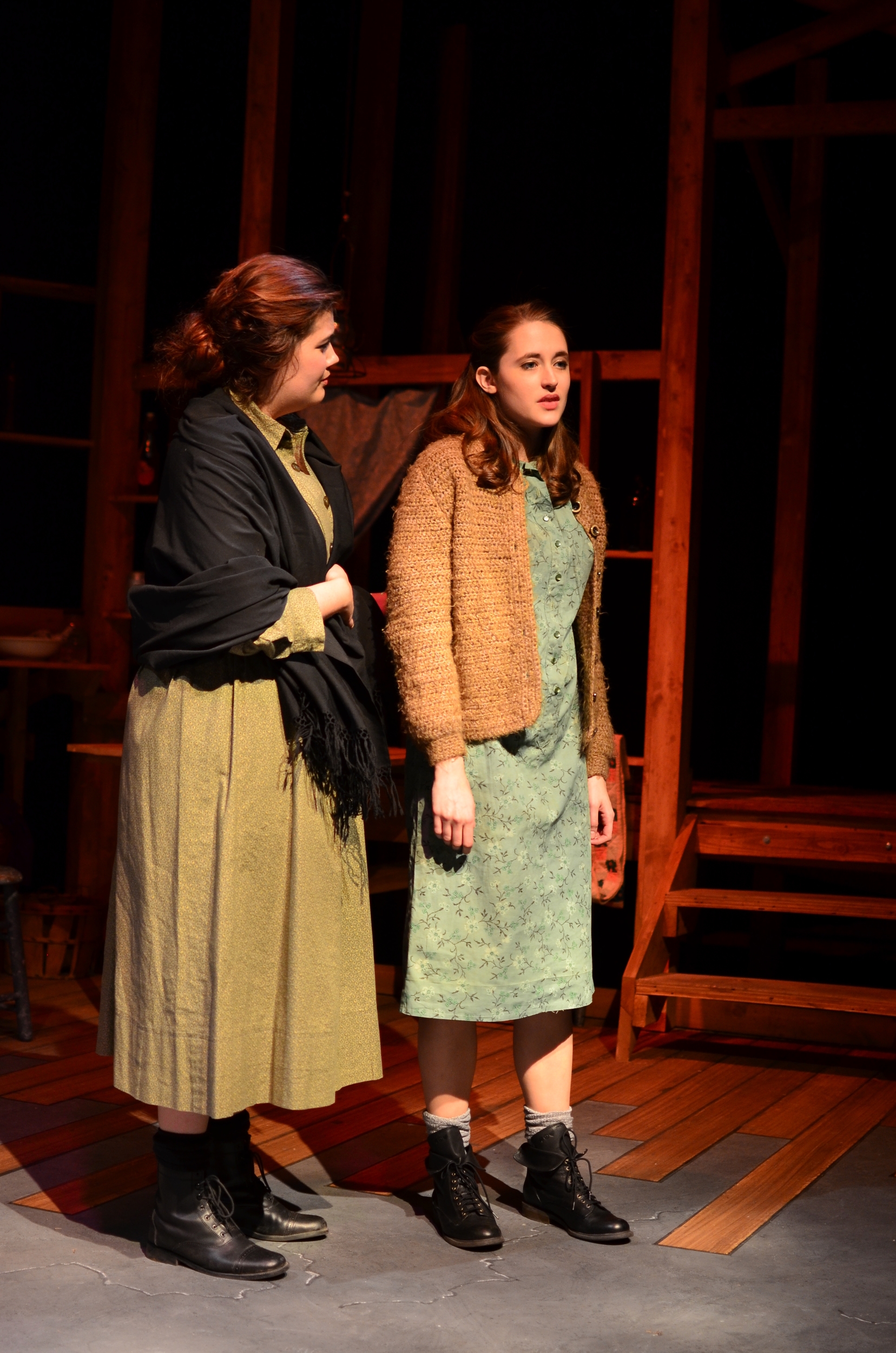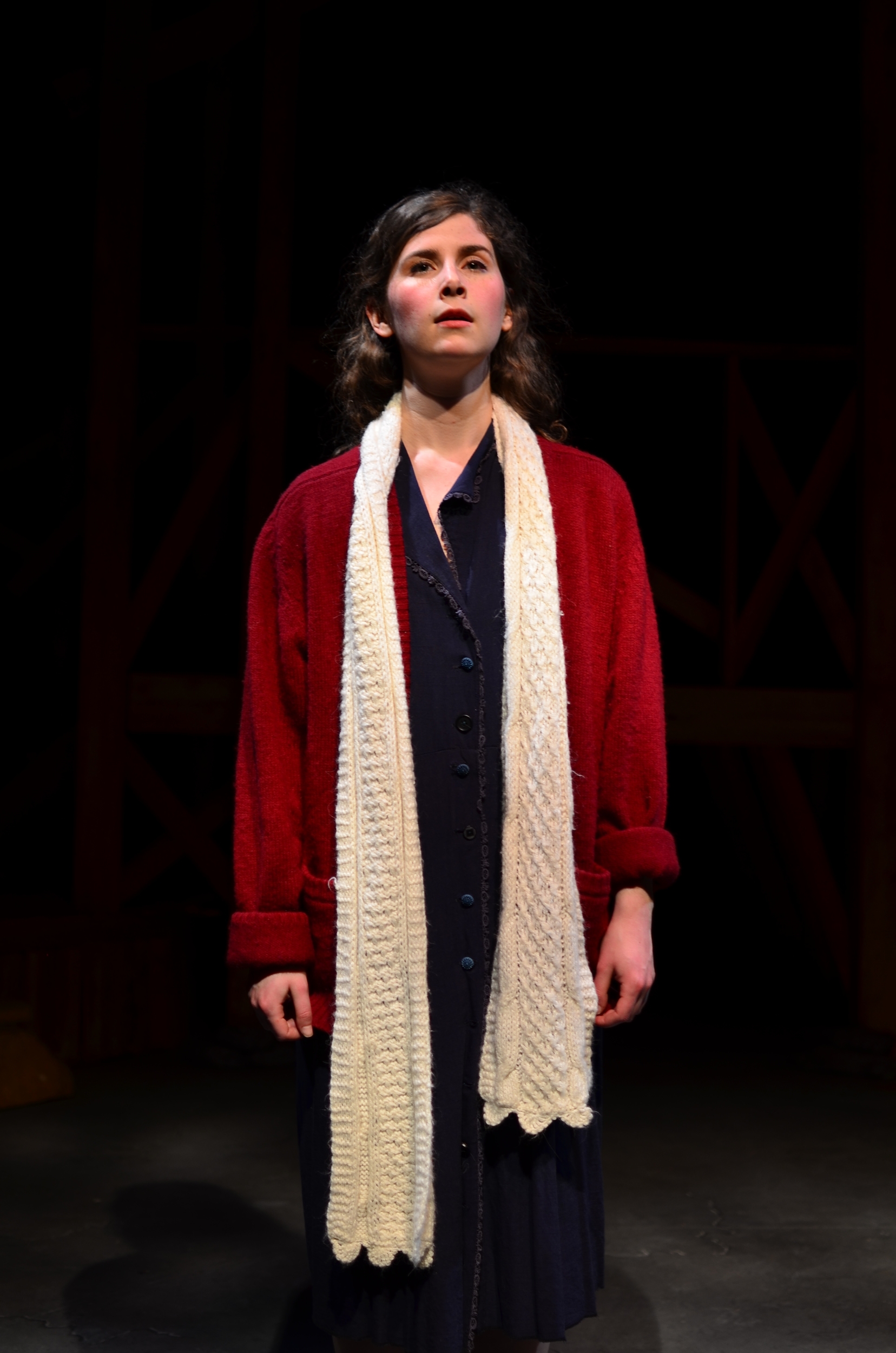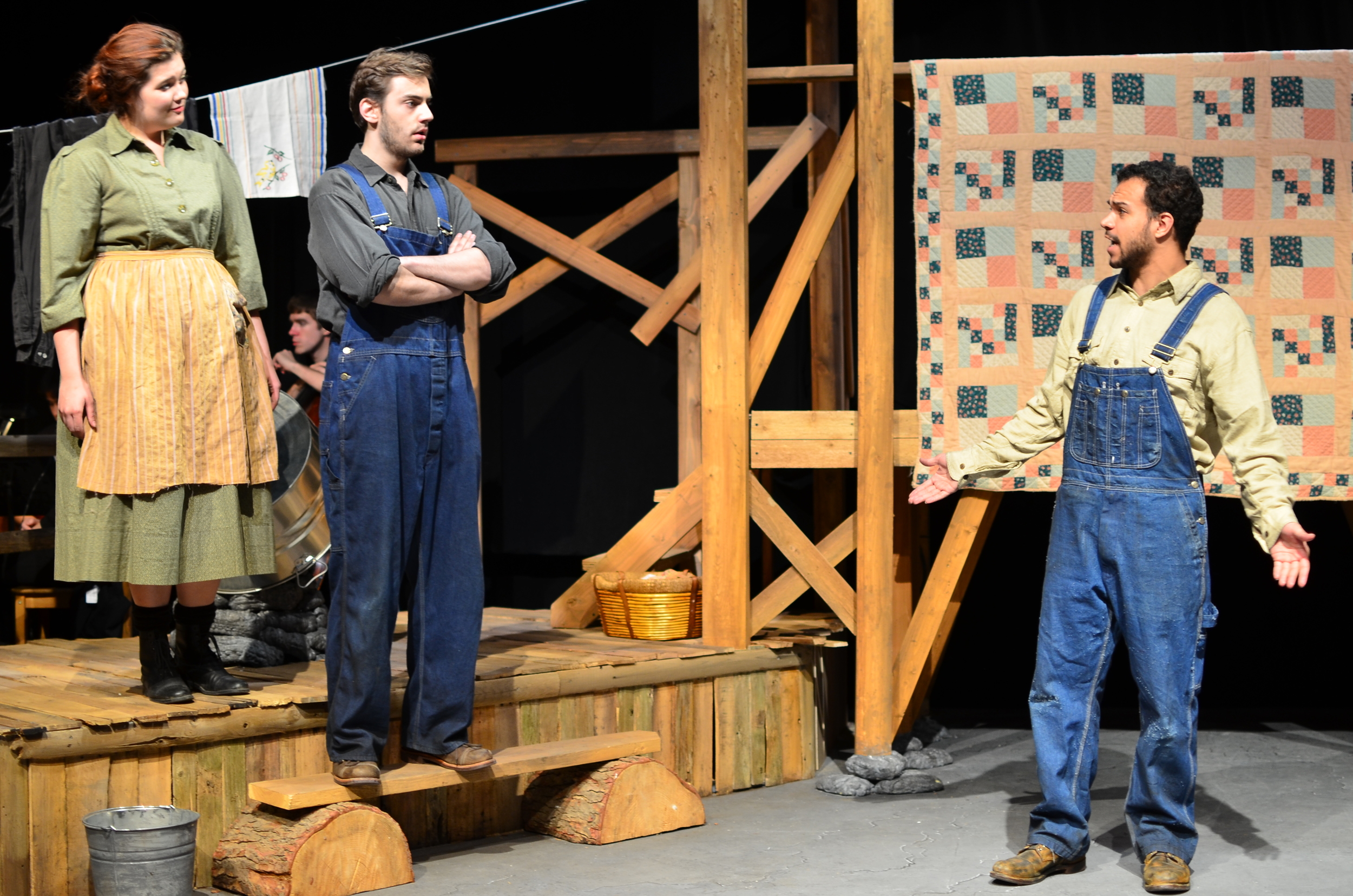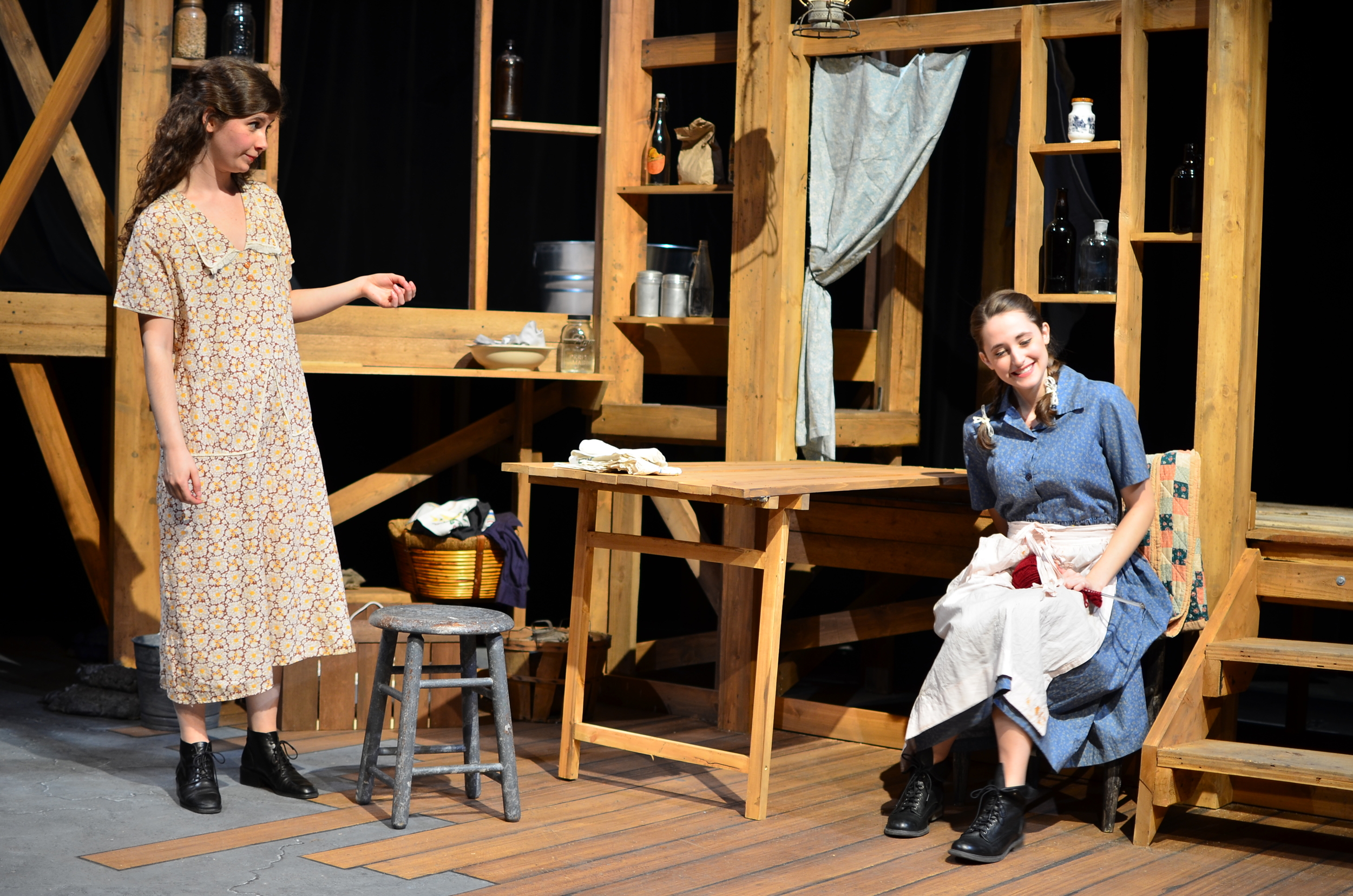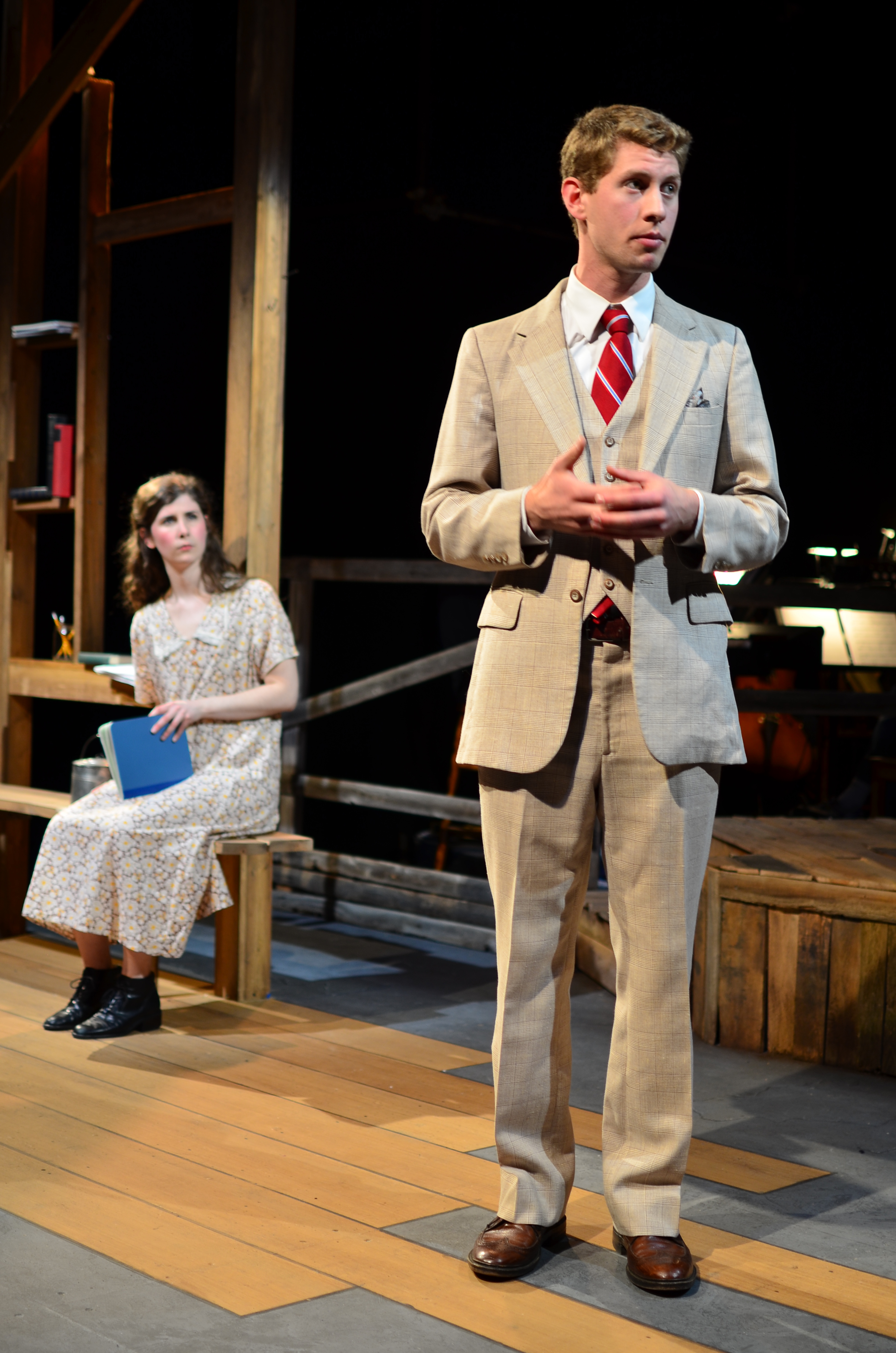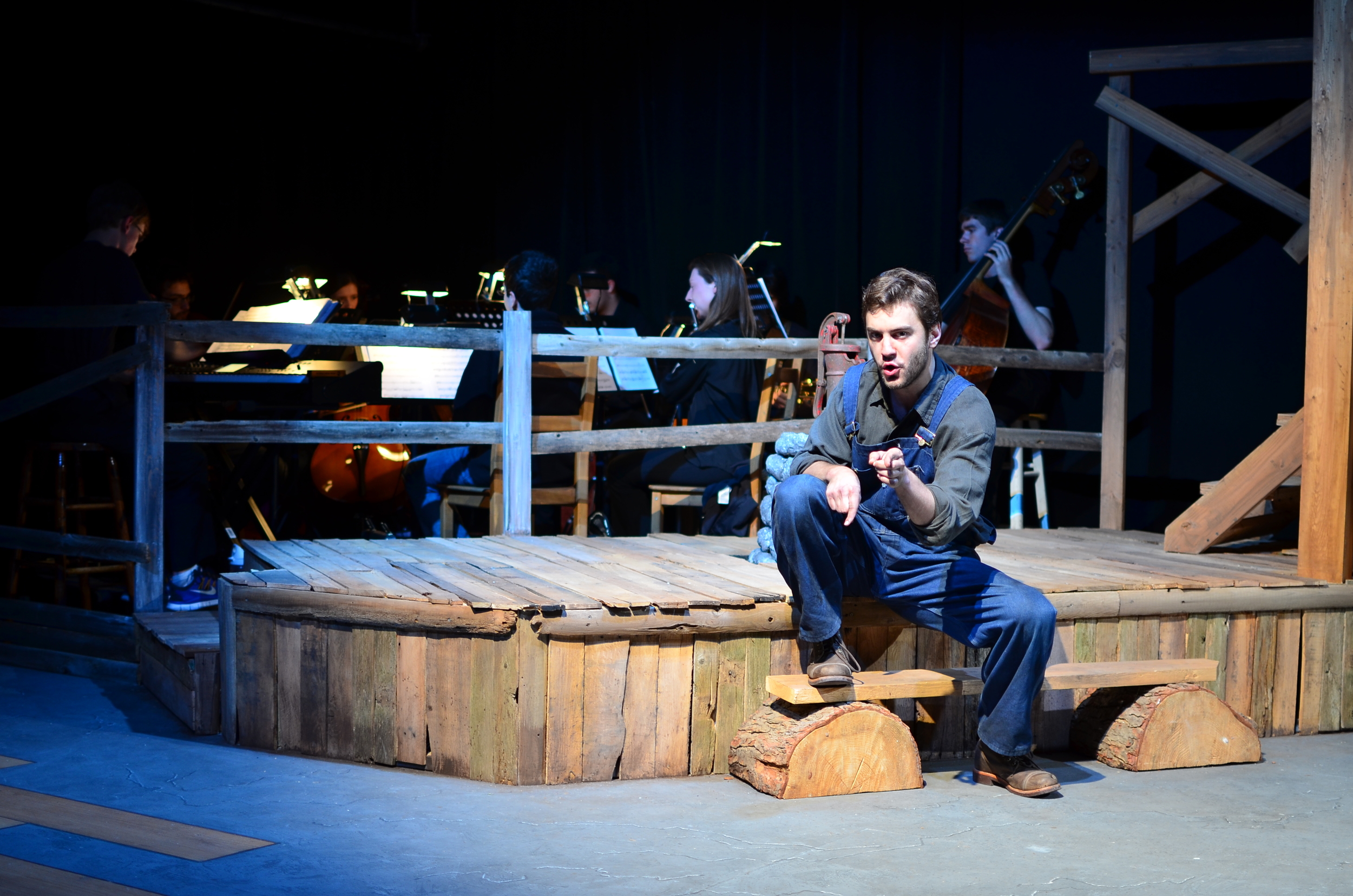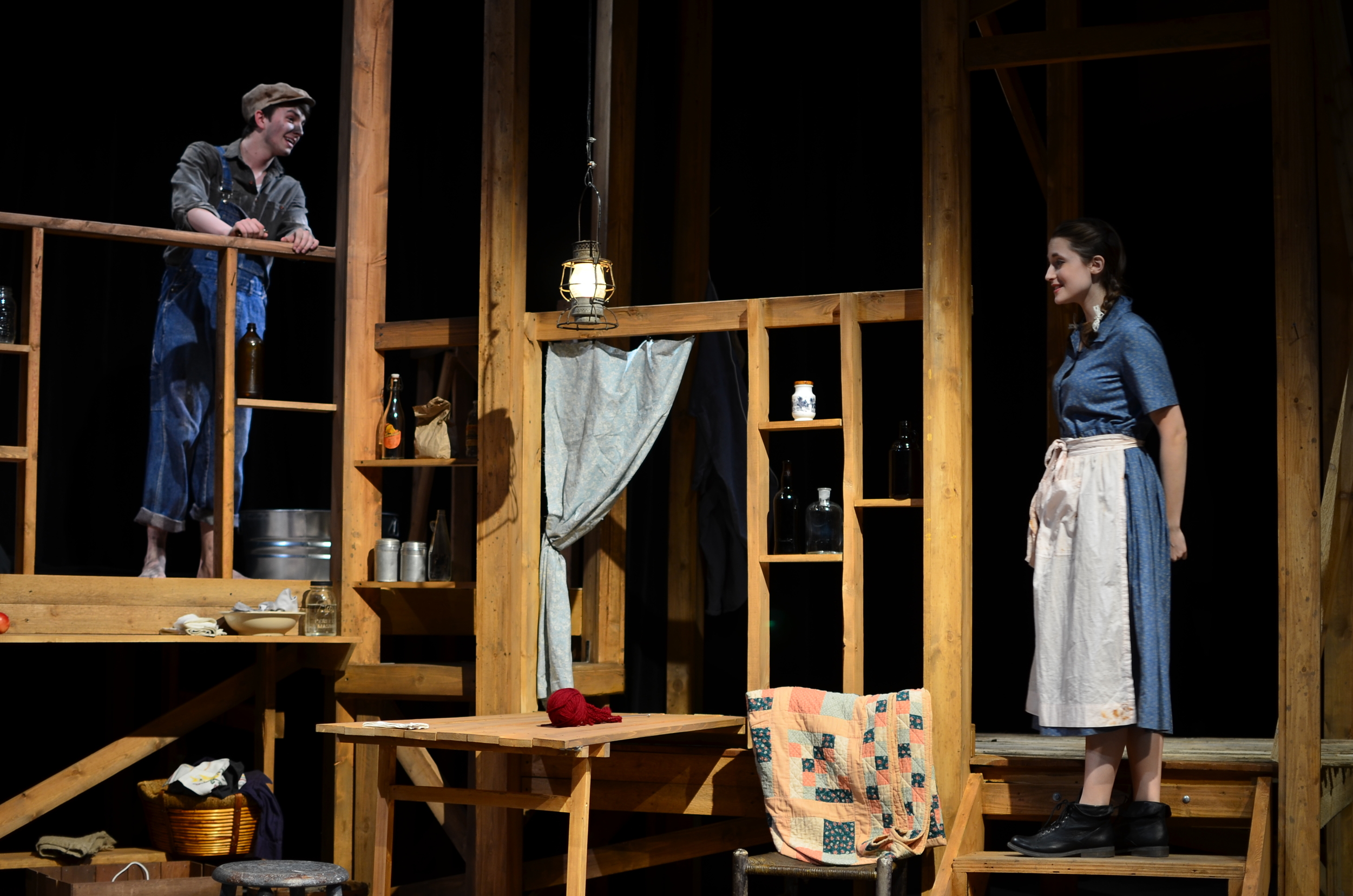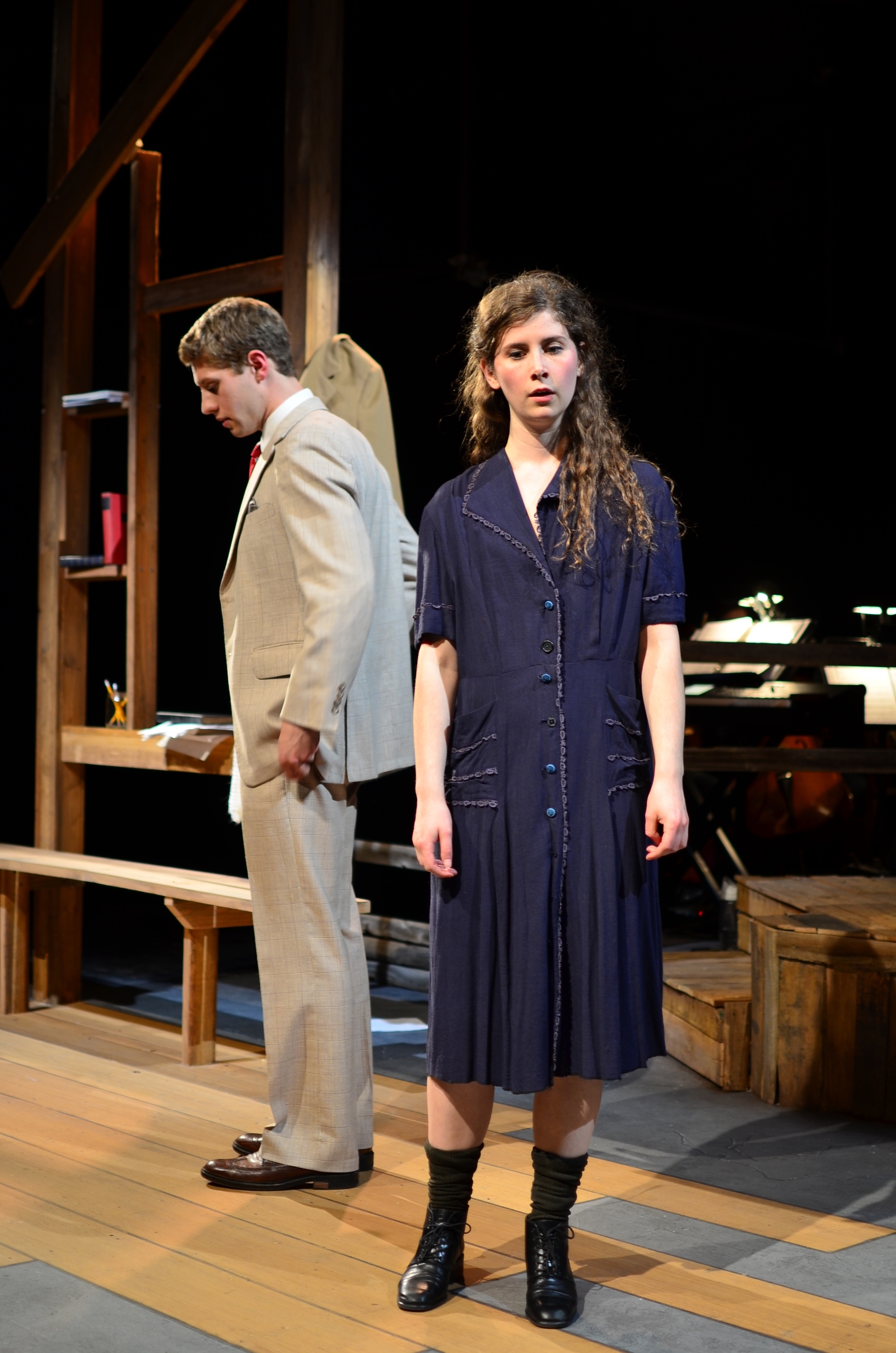 April 17-19, 2014
Whitney Theater | Yale University
A Senior Project in Theater Studies for Laurel Durning-Hammond
Produced by the Shen Curriculum for Musical Theater as a Theater Studies production seminar
CAST
Orlena Sloane - Laurel Durning-Hammond
Ward Eversole - Nathaniel Janis
Sary Sloane - Lucie Ledbetter
George Dalton - Brandon Levin
Mae Sloane - Mary Bolt
James Sloane - Carter Michael
Elliott Bailridge - Christian Probst
CREATIVE TEAM
Directed by Annette Jolles
Produced by Catherine Chiocchi & Naima Hebrail-Kidjo
Stage Managed by Gabby Heifetz
Music Directed by Ian Miller
Orchestrated by Neil Douglas Reilly
Set Design by Jonah Coe-Scharff
Costume Design by Eleanor Michotte
Lighting Design by Amanda Chang
Sound Design by Allex Desronvil
Graphic Design by Max Pommier