Book & Lyrics by Cleo Handler
Music & Lyrics by Alex Ratner
Inspired by the "Glass Family" stories by J.D. Salinger
New York, late 1920s to mid-50s. Meet the Glasses, a family of ex-whiz kids struggling to move past the 1930s radio show that made them child celebrities. There's Seymour, the undisputed star and golden son; Buddy, second-eldest and forever chafing under Seymour's shadow; Boo Boo, a navy ensign and brazen feminist; Zooey, a TV actor as acerbic as he is handsome; and Franny, a college senior and aspiring actress. Intertwining pastiche strains of Tin Pan Alley jazz and vaudeville with the dissonant inner lives of the siblings, Glass Act paints a vivid family portrait of the aftershocks of World War II-era American exceptionalism.
Click HERE to watch a reel from the staged reading.
CONCERT VIDEOS
"Aren't You the Boy?" (from Glass Act)
February 25, 2019 | Broadway's Future Songbook @ Lincoln Center
Fort Benning, 1942. At Boo Boo's request that he attend Seymour's shotgun wedding, Buddy, stationed in Georgia, weighs his responsibility to his estranged brother.
New York, 1955 and 1942. Mutually disillusioned with Seymour, Franny and Buddy connect across time and space to pull their golden brother off his pedestal.
Florida, 1948. Three years after Seymour's return home from war, his wife Muriel is desperate to rekindle their marriage and reach her increasingly distant husband.
New York, 1948. When Seymour commits suicide on vacation in Florida, Buddy goes back on the radio for the first time in years to attempt to justify his brother's death.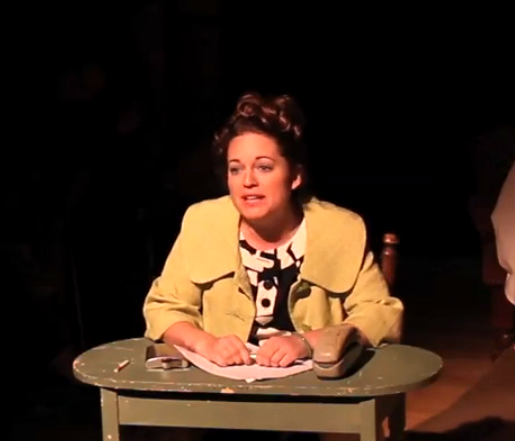 April 19-21, 2012
Saybrook Underbrook | Yale University
CAST
Seymour Glass - Tommy Bazarian
Buddy Glass - Richard Miron
Boo Boo Glass - Mary Bolt
Zooey Glass - James Dieffenbach
Franny Glass - Julie Shain
Muriel Fedder - Courtney Grafton
Emcee/Dr. Sivetski - Elliah Heifetz
Bessie Glass - Hannah Loeb
Mrs. Fedder - Caroline Rouse
Lane Coutell - Scott McCreary
Young Franny/Sybil - Molly Sinnott
CREATIVE TEAM
Directed by Cleo Handler & Javier Cienfuegos
Produced by Melinda Paul
Music Directed by Alex Ratner
Orchestrated by Stephen Feigenbaum
Set Design by Sammy Greissman
Costume Design by Maeve Ricaurte
Lighting & Sound Design by Chaka Jaliwa
Graphic Design by Max Pommier